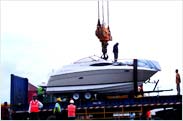 A partnership firm, established in November 1989, Elton & Sons was conceived by Mr. M.A. Fernandez (Tony). The Ex-Vice President of the Cochin Customs House Agents Association (CCHAA), Tony was a familiar face at the Cochin Customs Public Grievance Committee as a representative of the CHA fraternity. With 53 years of experience behind him as the Clearing, Forwarding & Shipping Manager of Harrisons Malayalam Ltd. (earlier Harrisons & Crossfield Ltd.), he is at ease handling coffee, tea and spices exports as well as project imports and as the shipping manager has cleared and handled the logistics of prestigious import projects at the Cochin & Mangalore refineries. He has brought all this wealth of experience to the forefront in establishing and running Elton & Sons. Now, ably assisted by his son Andrew Antonio Fernandez, Mr. K.A. Thomas Xavier (Manager) Mr. S. Ramachandran (Warehouse-in-Charge) and Mrs.Haidrin (Documentation), Tony heads Elton & Sons, provide total logistics solutions, which includes shipping, customs clearance, freight forwarding, interim warehousing and distribution.
With thorough experience in handling foreign navies and reputed shipping lines, viz:
Maersk Line, Barber Line, Hapag Lloyd, Bibby Line, Great Eastern Shipping Line, Interocean Shipping Line & Y.S. Line during his long years in Harrisons, Tony's firm has been handling Naval vessels of the Embassy of Britain from inception till recently. Apart from British vessels, we've also handled Australian, New Zealand, Singapore and Irish Naval ships.
Primarily, Elton & Sons are involved in the export clearance of Tea, Coffee, Spices, Cashew nuts, Castings, Machinery and other Foodstuffs. We also conduct import clearance of boats,raw cashew nuts, machinery, tea bags, exercise machines etc to name a few items. We are confident of handling just about anything even over dimensional cargo.
We clear approximately 30% of the coffee stuffed at Cochin Port. We are the pioneers in Cochin for stuffing coffee in 21 MT Bulk bags and One Ton Jumbo bags. Our warehouse is equipped with a ramp and a forklift; conducive to operating in containers; specifically for handling cargo in pallets and One ton bags.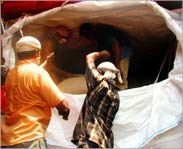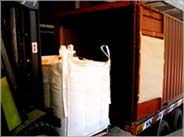 We also handle project imports and have even handled sensitive imports and exports on account of Terminal Ballistic Research Laboratory (Government of India), Chandigarh, Ordinance factory, Aruvankad.
We handle the import & coastal clearances on account of The Shipping Corporation of India Ltd. We are specialized in handling clearing of boats & yachts and have cleared them for the Lakshadweep Development Corporation., Cochin Port Trust, LNG Petronet, the Kerala Coastal Police and M/s. Indmerc, Cochin.
With branches in Mangalore, Coimbatore, Tiruppur and Tuticorin, we handle shipments of prestigious companies.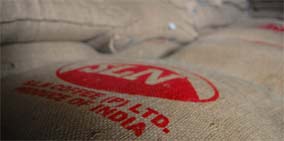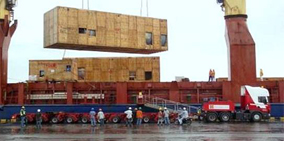 Licensed Customs Broker at Cochin since 1999, Elton & Sons ensure all their clients, cost effective transport of freight combined with a high quality of service by making an efficient use of all available carriers. Our strength in terms of local knowledge of people and companies, familiarity with rules and regulations, coupled with our ever increasing emphasis on delivering the best in quality to our customers has led us to achieving excellence in service standards and attain long term sustainable organic growth in the key service sectors which we operate in.
Economical, Committed, Reliable – that's Elton & Sons!